Rough and Unpolished
The crystals rocks and minerals in this section are rough and unpolished.

Some stones are fragile so must be handled carefully. Others are sensitive to heat or light so may fade if not protected from sunlight. Some minerals do not react well to moisture so should not be allowed to get wet.

Take a look at the Articles and Photos section of our website for properties facts and photos of many of the rocks and minerals in our collection.


---
COM_VIRTUEMART_PRODUCT_SALESPRICE2
£42.99
COM_VIRTUEMART_PRODUCT_SALESPRICE2
£24.99
COM_VIRTUEMART_PRODUCT_SALESPRICE2
£88.00
COM_VIRTUEMART_PRODUCT_SALESPRICE2
£5.20
COM_VIRTUEMART_PRODUCT_SALESPRICE2
£46.50
COM_VIRTUEMART_PRODUCT_SALESPRICE2
£36.99
COM_VIRTUEMART_PRODUCT_SALESPRICE2
£3.50
COM_VIRTUEMART_PRODUCT_SALESPRICE2
£24.50
COM_VIRTUEMART_PRODUCT_SALESPRICE2
£89.95
COM_VIRTUEMART_PRODUCT_SALESPRICE2
£24.00
COM_VIRTUEMART_PRODUCT_SALESPRICE2
£19.99
COM_VIRTUEMART_PRODUCT_SALESPRICE2
£26.99
COM_VIRTUEMART_PRODUCT_SALESPRICE2
£24.99
COM_VIRTUEMART_PRODUCT_SALESPRICE2
£8.99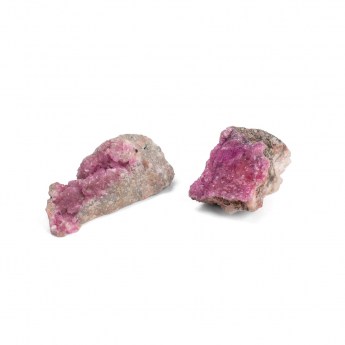 COM_VIRTUEMART_PRODUCT_SALESPRICE2
£32.99
COM_VIRTUEMART_PRODUCT_SALESPRICE2
£0.15
COM_VIRTUEMART_PRODUCT_SALESPRICE2
£14.99
COM_VIRTUEMART_PRODUCT_SALESPRICE2
£76.50
COM_VIRTUEMART_PRODUCT_SALESPRICE2
£34.99
COM_VIRTUEMART_PRODUCT_SALESPRICE2
£24.99
COM_VIRTUEMART_PRODUCT_SALESPRICE2
£36.99
COM_VIRTUEMART_PRODUCT_SALESPRICE2
£0.40
COM_VIRTUEMART_PRODUCT_SALESPRICE2
£3.90
COM_VIRTUEMART_PRODUCT_SALESPRICE2
£28.99
COM_VIRTUEMART_PRODUCT_SALESPRICE2
£9.99
COM_VIRTUEMART_PRODUCT_SALESPRICE2
£24.99
COM_VIRTUEMART_PRODUCT_SALESPRICE2
£36.99
COM_VIRTUEMART_PRODUCT_SALESPRICE2
£24.99
COM_VIRTUEMART_PRODUCT_SALESPRICE2
£179.00
COM_VIRTUEMART_PRODUCT_SALESPRICE2
£15.20