Crystals Rocks Minerals
Beautifully Photographed Competitively Priced
Welcome to Stone Mania and to our exciting collection of rough and polished crystals rocks and minerals from around the world. All of our pieces have been carefully chosen by one of our team during regular trips to Africa, Asia and the USA. We do our own photography and unless stated otherwise the crystal, rock or mineral in the photograph is the actual piece being offered for sale. We try to be as descriptive as possible in our listings but if there's anything that we've missed please do get in touch.

Orders received before 2pm are usually dispatched on the same day and should there be a discrepancy in the price of postage of more than £1. it will be refunded once the parcel has been dispatched.

Thanks for visiting Stone Mania, we hope you enjoy the time that you spend with us online.
Product Code: LBVL
COM_VIRTUEMART_PRODUCT_SALESPRICE2
£24.50
Product Code: AMHB
COM_VIRTUEMART_PRODUCT_SALESPRICE2
£68.99
Product Code: AMAY
COM_VIRTUEMART_PRODUCT_SALESPRICE2
£71.10
Product Code: BRCR
COM_VIRTUEMART_PRODUCT_SALESPRICE2
£1.20
Product Code: XEYO
COM_VIRTUEMART_PRODUCT_SALESPRICE2
£17.99
Product Code: ASYU
COM_VIRTUEMART_PRODUCT_SALESPRICE2
£382.00
Product Code: OFPK
COM_VIRTUEMART_PRODUCT_SALESPRICE2
£12.99
Product Code: LIRP
COM_VIRTUEMART_PRODUCT_SALESPRICE2
£38.50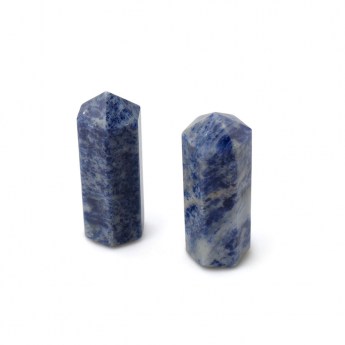 Product Code: TSPT
COM_VIRTUEMART_PRODUCT_SALESPRICE2
£10.20
Product Code: BPOT
COM_VIRTUEMART_PRODUCT_SALESPRICE2
£18.99
Product Code: TNRS
COM_VIRTUEMART_PRODUCT_SALESPRICE2
£7.99
Product Code: BCOB
COM_VIRTUEMART_PRODUCT_SALESPRICE2
£42.99
Product Code: RBBS
COM_VIRTUEMART_PRODUCT_SALESPRICE2
£1.12
Product Code: CARY
COM_VIRTUEMART_PRODUCT_SALESPRICE2
£7.99
Product Code: SPTN
COM_VIRTUEMART_PRODUCT_SALESPRICE2
£22.99
Product Code: ORQZ
COM_VIRTUEMART_PRODUCT_SALESPRICE2
£62.99
Product Code: FCFD
COM_VIRTUEMART_PRODUCT_SALESPRICE2
£19.99
Product Code: RSTLB
COM_VIRTUEMART_PRODUCT_SALESPRICE2
£72.00
Product Code: OCRC
COM_VIRTUEMART_PRODUCT_SALESPRICE2
£0.95
Product Code: BBJE
COM_VIRTUEMART_PRODUCT_SALESPRICE2
£36.99
Product Code: MBAC
COM_VIRTUEMART_PRODUCT_SALESPRICE2
£3.50
Product Code: NOTA
COM_VIRTUEMART_PRODUCT_SALESPRICE2
£4.99
Product Code: PTEM
COM_VIRTUEMART_PRODUCT_SALESPRICE2
£10.50
Product Code: BPAS
COM_VIRTUEMART_PRODUCT_SALESPRICE2
£19.99