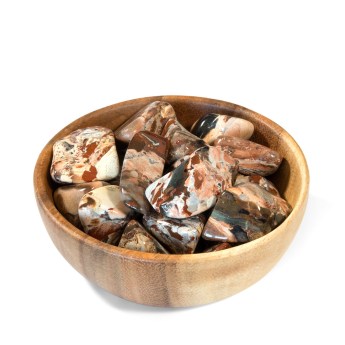 Jasper Crystals (spectacular patterns)
Weight Range (grams) : 8.5 - 14
Size Range (cms) : 2 - 3.5
Product Code: TUGK
COM_VIRTUEMART_PRODUCT_SALESPRICE2
£0.70
My Wishlist
My Wishlist
---
Jasper Rich Colours Beautifully Polished
These fine grade jasper crystals are sold as brecciated jasper. Stones described as brecciated are made up of large angular fragments of pre-existing rocks and minerals. The most obvious identifying feature are the angular fragments but they're not particularly distinctive in these jasper stones.

Whilst these crystals are certainly jasper we're not certain they're brecciated.

Despite being uncertain of the exact type of jasper we wanted them as part of our collection because the colours and markings are really quite spectacular.

Each stone exhibits rich colour, unique markings and is beautifully polished.

These jasper tumbled stones are a larger sized stone. Size can vary from piece to piece.
Save Up to 30% on Larger Purchases
Shipping Prices at a Glance.
We offer services with Royal Mail for Standard 1st and 2nd Class within the United Kingdom. Free UK postage on orders over £80.

We post worldwide and offer a wide choice of competitively priced delivery services.

Please read our Postage and Delivery page for full details of services, expected delivery times and the level of compensation offered.

We're passionate about the planet and work hard to reduce our carbon footprint. We don't use plastic or plastic sticky tape.

We only use non printed packaging and don't include unnecessary printed matter.

To really make a difference we need to work together to reduce the amount of waste that we produce. We also need to reuse and recycle whatever we can.

Please read our recycling policy.
Packaging

Maximum Size
(cms)

Maximum
Weight

1st
Class
£

2nd
Class
£

Large Letter

35.3 x 25 x 2.5

100 grams

1.60

1.15

250 grams

2.25

1.85

500 grams

2.95

2.40

Small Parcel

45 x 35 x 16

2 kilos

3.69

2.99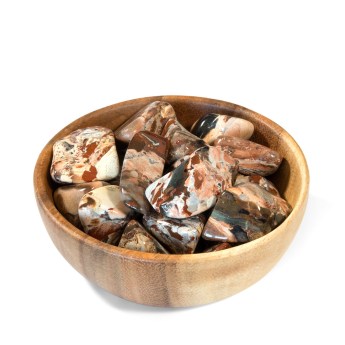 TUGK-10
Buy 10 Jasper Crystals Save 10%
£6.30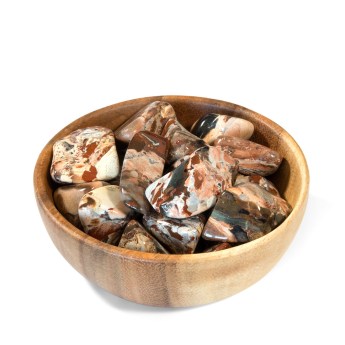 TUGK-20
Buy 20 Jasper Crystals Save 20%
£11.20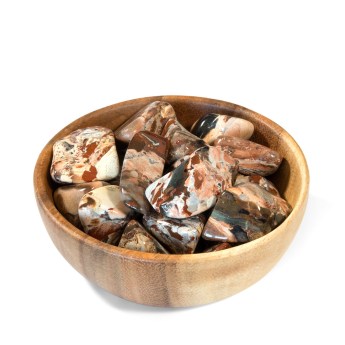 TUGK-30
Buy 30 Jasper Crystals Save 30%
£14.70
Related Products
Interesting Articles
---